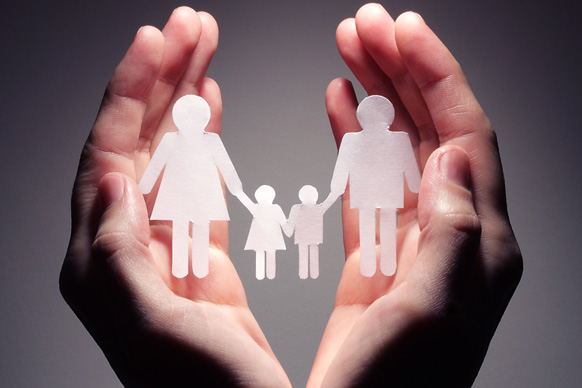 Collaborative Family Law is an out-of-court process that allows separating or divorcing spouses to create their own settlement with the support of highly trained legal professionals.
Collaborative Divorce is for clients who want to put the best interests of their children first, save time and money, protect their assets, preserve vital relationships, and maintain their privacy. Over its 20-year history, Collaborative Divorce has been used in a variety of situations including long-term marriages, same sex relationships, financially complex marriages and pre and post nuptial agreements.
Going through divorce raises many questions—about children, money, housing, assets, and more. Fortunately, you do not have to work through these questions alone. In a Collaborative Divorce, a team of specially trained Collaborative professionals supports you in addressing your concerns and assists you in making sound decisions to reach the outcome you desire.
With the family court system so backlogged, getting a divorce through the courts could take years and is an expensive and stressful process that may not serve your interests. The better choice for many couples is a Collaborative Divorce, which means you and your spouse reach a fair divorce settlement, based on your priorities and without the potentially huge expenses and stress associated with a decision from a Judge.
Many couples also appreciate the skilled and compassionate support from a team of family lawyers Red Deer professionals, including not just a lawyer, but also a mental health counsellor and financial planner. Collaborative Divorce is often the fastest and easiest way to complete your divorce with both dignity and respect.
Why Does Collaborative Divorce Work? 
 Collaborative Divorce is an empowering, forward-thinking approach to obtaining a respectful divorce in Alberta and is effective because it is a process customized for you rather than a court-driven process to which you must conform.
With face-to-face negotiation at its heart, Collaborative Divorce empowers you, your partner, and your lawyers to create an agreement that addresses your unique situation and needs. Your Collaborative lawyers establish the respectful and safe environment in which you can achieve sensible and long-lasting agreements.
 You, your spouse, and your lawyers promise in writing to:
       

voluntarily disclose all financial and other relevant information

       

proceed respectfully and in good faith as you negotiate toward a  settlement

       

refrain from using, or threatening to use, the court litigation process
Because everyone involved commits to freely disclosing necessary information, formal measures such as court orders are unnecessary. There are no argumentative, accusatory, or threatening letters between lawyers, no unreasonable positions, and no sworn statements with hurtful accusations.
In the Collaborative Divorce process, you and your lawyers utilize interest-based negotiation. This approach to dispute resolution focuses on the underlying needs, wants, values and objectives you both bring. When you and your ex agree on what is important to you, you can engage in interest-based negotiation to fashion the resolution that best addresses your common objectives. Interest-based negotiation encourages win-win solutions, creative problem solving, and settlements that meet the needs of all members of the family, spouses, and kids alike.
Because Collaborative Divorce is a team approach to resolving family law disputes, a key component of the process is the four-way meeting. In this structured setting, both parties and their lawyers communicate and negotiate directly with one another. If you need additional Collaborative professionals, such as mental health or financial specialists, they can be added to the team.
Once you have resolved all the issues, your lawyers will ensure that the Separation & Property Agreement is properly drafted and is legally enforceable. Before you sign the agreement, often also called "Minutes of Settlement," each lawyer will carefully review the document with their client to ensure that each of you understands the agreement and is happy with the terms. Your lawyers at JD Law will also prepare and file any necessary court documents, such as the Statement of Claim for Divorce and other divorce documents.